Lots of people ask me how it is going @Oracle.
About 4 month ago I joined the mothership in the MAA Team as PM for Fleet Patching and Provisioning and more recently Exadata MAA as well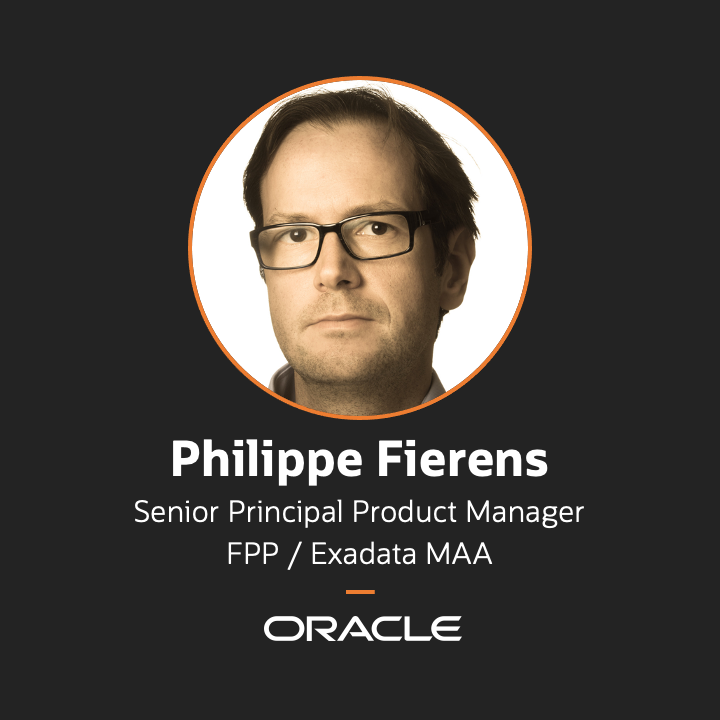 How do I like it so far?
Well I love it.
I feel at a conference every single day, great to work with all these smart people, getting insights into the future, having interactions with customers, development, learning plenty of stuff.
Can I recommend Oracle as an employer ?
Fully yes, for me it was a big change from being self employed and taking care of everything myself to becoming employee again and having 150.000 colleagues.
Oracle is very self service oriented but you have the tools to get yourself organized to order work related stuff etc.
My manager Glen Hawkins anticipated my arrival and made sure that laptop etc was ready upon my arrival.
I am really so lucky to have a wonderful team and leadership. Just regretted that I didn't do it earlier. I also wished to have more hours in a day so much to learn
Will you present at conferences again ?
I submitted a few abstracts about FPP and hope that the conference gods will accept me.
I plan to talk about Fleet Patching and Provisioning, this great product can give you so much time back to do interesting stuff, nobody likes to spend time on patching.
Love to get in touch again with the community again after 2 years of covid isolation
Questions ?
If you have questions about FPP or you think your customer could make use of it let me know you know how to find me.
For now have a look at :
www.oracle.com/goto/fpp I plan to add quite some collateral there…
Did you know FPP can also be used to patch your Exadata Infrastructure more to come on that later.
Thank you Mike Dietrich for convincing me to join the mothership !